Things have been nuts here in the world of Maxie et Zuel for the past few weeks. A good mix of romance for Zuel, family stuff for both of us and work work work!
I was all stoked today to find my name on stylehunter (I know, I'm a sad case, but whatever), well they had a little bit about my jewellery anyway. It's all thanks to the lovely Joanna at Bowerbird Vintage - you should check out her blog & online store (info in our blog section).
Anyway, a little mention of my grandmother, who passed away this week. She was never very interested in fashion, and its still a mystery how both my mother and myself developed such a love for it, but she did teach me the value of being an honest and good person. RIP Olive and I'm so glad you're at peace now.
To fashion, here are some cuties I loved from facehunter, Le Blog de Betty, Lady Melbourne and Sea of Ghosts: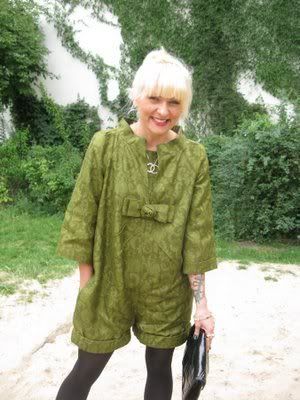 Love zuel xo