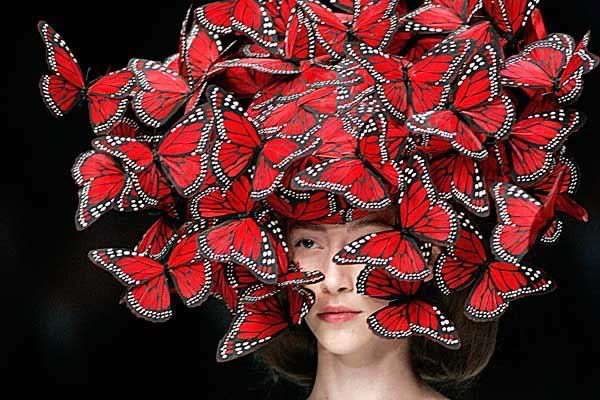 I was watching the news this morning whilst having breakfast, and saw the news that Alexander McQueen has died, at the age of 40.
Now I have loved fashion pretty much since I was two, and literally grew up in the fabric departments of Myer and Aherns, flipping through the pattern books and playing with the habadashary with my mother.
But it wasn't until I moved to London at age 22, that my overwhelming adoration and obsession began, and that had a lot to do with Alexander McQueen.
I had already had a brief flirtation with London fashion & music my first trip there (we lived down the street from EMI records, and would see Blur all the time!), but the second time Cool Britannia had hit and all these amazing designers were let loose.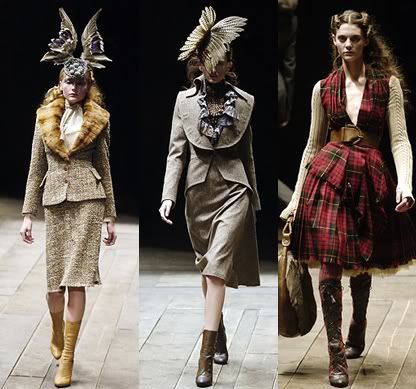 McQueen's influence for me really started with his love of tailoring (which I assume sprang from his apprenticeship on Saville Row). The way that a piece of fabric could transform or enhance your shape - this was magic to me. And then over the years his amazing collections would always be a stand-out...even if it wasn't necessarily something I would wear (or could afford), I was always moved.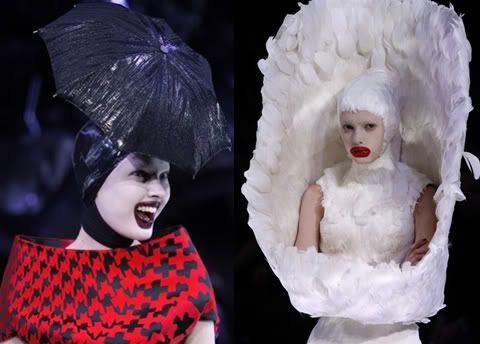 So to hear of Lee McQueen's passing has really affected me. It seems odd to be this affected by the death of a man I have never met, and whose life has been so different to mine, but I suppose his designs (and what they represent) made such an impact on me that I feel like a little part of my past has gone too.
RIP Mr McQueen - you certainly won't be forgotten.